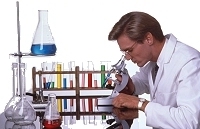 Coresa developed what we believe is the most effective acne treatment for combatting the most serious of cases.
Our formula was developed in Europe and used exclusively by affluent clients in exclusive spas & salons.
After reformulating the product for in-home use and complying with strict FDA regulations, Coresa products are now available to everyone in the USA at an affordable price.
Coresa has been marketing its products throughout Europe and Asia for over a decade (including Holland, Germany, France, Italy, Taiwan, Korea, Spain, Israel, Japan, and Aruba). Customers around the world rave about Coresa's Acne Products and how they've been cleared when nothing else would work.
Below you find some photos of Coresa clients in consultation, our warehouse, negotiations with exclusive salon owners, and a brief biography on company founder, Sam Hayoun. Enjoy!